International Guideline for Lasik Surgery
We strongly believe that everyone has the right to see clearly and without hindrance. This is precisely why we are devoted to providing people around us with only the best eye care professionals available—because your vision matters!
Book Appointment or Video Consultation online with top eye doctors
Laser-Assisted In Situ Keratomileusis, more commonly referred to as LASIK or laser eye surgery, is a popular and common process in which lasers are used to reshape the cornea. This operation performed by an ophthalmologist with Lasik Laser Technology can greatly enhance one's vision. Experienced Lasik surgeons that abide by international surgical guidelines take extreme caution when performing this delicate procedure for their patients' utmost benefit.
If you've been considering a better vision experience, LASIK might just be the perfect choice. The surgery is quick and virtually painless, with an astonishing 96% success rate according to the American Refractive Surgery Council – meaning almost everyone who undergoes it may expect improved sight!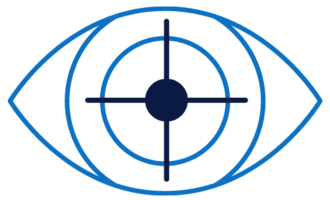 Patient Criteria Checklist for LASIK Laser Eye Surgery in Delhi:  
Individuals must be at least 18 years of age to qualify as a candidate.
For a minimum of one year, the patient must maintain an unchanging corrective eyewear prescription, whether glasses or contact lenses.
If you are considering Lasik eye surgery, then it is essential to make sure that your vision stability and prescription remain constant. If your glasses number regularly changes or if you're pregnant/nursing, the procedure will not be approved as there may exist added risks for complications. Therefore, only after ensuring predictability should Lasik Surgery be considered an option.
For anyone involved in high-contact sports such as boxing and wrestling, LASIK is not a viable option due to the potential risks associated with frequent impacts on the face and eyes.
To ensure a successful Lasik Surgery, patients must be disease-free and have sufficient corneal thickness. Those with blood pressure, diabetes, glaucoma, cataract, or any other retinal/ocular diseases should not consider this type of procedure. The International Standard requires a 250 μm residual stromal bed (RSB) remaining after the surgery; however, some surgeons opt for an even more conservative approach by leaving 300 μm RSB instead.
If you suffer from dry eyes, undergoing Lasik Surgery could worsen the condition; consequently, it is essential to exercise extreme caution when considering having this procedure.
For those who have had refractive surgery in the past (such as RK, PRK, or LASIK), it is essential to give careful deliberation before selecting to undergo more Lasik Surgery.
To be a suitable candidate for this treatment, there must not be any records of Ocular Herpes, Inflammation, or Infection present in the patient's medical history. Additionally, dry eyes; recent infection/inflammation episodes; significant corneal disease/scarring, and severe desiccation are excluded from the eligibility criteria.
It is essential that patients have realistic expectations and are aware of the potential risks involved when considering LASIK eye surgery. Post-surgical complications, visual side effects, and other hazards should be taken into account before committing to the procedure.