At our core, we believe that everyone deserves the right to see with clarity. That's why we are committed to providing individuals with access to the best eye care professionals available!
Book Appointment or Video Consultation online with top eye doctors
The Implantable Collamer Lens (ICL) surgery is a revolutionary procedure where microscopic lenses are implanted into your eyes to help restore vision. Unlike standard contact lenses, these corrective lenses stay in place permanently and continuously improve sight over time with no further removal necessary!
For those struggling with myopia, hyperopia, and astigmatism, ICLs offer a revolutionary solution. These lenses are inserted between the eye's natural lens and iris, effectively bending incoming light rays to focus on the retina – resulting in improved vision quality. Unlike conventional contact lenses that you need to remove every day, ICLs remain permanently implanted within your eyes while eliminating or significantly reducing eyeglasses dependence at the same time. Although they don't provide a full guarantee for fixing all visual impairments issues, ICLs can make a significant difference!
ICL surgery is a quick and straightforward procedure that usually requires no overnight stay. In just 15 minutes per eye, you can be on your way to improved vision with minimal recovery time – most patients are able to drive within two days!
ICL surgery is rapid and effortless – it only takes around 20-30 minutes! One week prior, you must visit your ophthamologist for an examination of your eyes' health. Subsequently, a laser will create minuscule openings between the anterior chamber and natural lens to reduce pressure and fluid accumulation in your eye after the procedure has been completed. In addition to surgery, you may be prescribed antibiotics and anti-inflammatory eye drops to prepare your eyes for the procedure. 
To start the procedure, your doctor will provide you with local anesthesia to ease any discomfort around the eye. Your eyes will then be held open using a lid speculum for added security and lubricant is applied to protect the cornea from damage. An incision is made and ICL is inserted through it before taking away the lubricant and sealing off any opening with tiny stitches. To conclude, an ointment or eye drops are put in place along with a protective patch that will remain until further notice. Following your surgery, you will be taken to the recovery room for a few hours of rest and monitoring. Your doctor will then give you an appointment for the day after tomorrow.
Benefits of ICL / Implants
Since 1997, ICL has been revolutionizing vision correction in the United States and Europe. To date, more than 500,000 people have utilized its premium services provided by highly trained surgeons around the globe with an impressive 99% patient satisfaction rate! By investing in ICL technology you will benefit from a range of advantages such as:
Some of the advantages of ICL / Implant surgery are:
Correct your vision without damaging or altering any of your natural tissue. This new treatment offers a viable alternative to LASIK!
ICL surgery preserves the integrity of your eye by not removing any part. As a result, you are at an even lower risk of experiencing dry eyes afterward.
Compared to LASIK, ICL provides extraordinary night vision with only minor problems such as halos, distortions of light and increased sensitivity in bright lighting.
As no eye tissue is damaged during ICL surgery, the healing process is fast and efficient.
ICLs have the potential to provide patients with up to 18 dioptres of restored eyesight, making them a feasible option for individuals who are unsuitable for LASIK due to high refractive error.
Why ICL / Implant Surgery?
It is essential to recognize that each surgical approach has its own pros and cons. Consequently, it's important for an ophthalmologist to evaluate a patient thoroughly in order to identify the most suitable treatment plan.
| | LASIK | ICL | PRK | CLE |
| --- | --- | --- | --- | --- |
| Recovery Time | Quick | Quick | Upto 4 Weeks | Quick |
| Immediate Visual Acuity | Yes | Yes | No. Vision continues to improve during healing process | No. Improved visual acuity after both procedures |
| Contributes to Dry Eye | Occasional | No | Yes. During recovery period. | Occasional |
| Reversible or Removable | No | Yes | No | No |
| UV Protection | No | Yes | No | No |
| Treats Myopia | Mid to Moderate | Moderate to Severe | Mid to Moderate | Yes |
| Treats Hyperopia | Mid to Moderate | No | Mid to Moderate | Yes |
| Treats Astigmatism | Yes | Yes | Yes | Yes |
Despite the fact that ICL surgery is quite safe, you may experience some problems. –
To ensure that your eyes heal optimally and without any unnecessary risks, it is important to adhere to the aftercare guidelines provided by your surgeon following ICL surgery. Typically, you will need to:
Some of the aftercare tips for ICL eye surgery are:
To ensure your eyes remain hydrated and comfortable, reach for artificial tears as often as necessary.
For the first couple of days, gently apply a compress to your eyes for soothing relief.
For the next week or two, try to limit your physical activity and give yourself a break.
Refrain from rubbing or touching your eyes to prevent the spread of germs and bacteria.
Shield your eyes from the sun's harmful rays by donning a pair of sunglasses when you're outside.
Don't forget to keep your follow-up appointments with your surgeon for peace of mind and optimal health!
If you experience any discomfort, redness, or discharge in your eyes following surgery, it is imperative to contact your surgeon immediately. Do not hesitate; act quickly to ensure a speedy recovery!
Exercise extreme caution when taking part in activities that could place strain on your eyes, such as contact sports or weightlifting.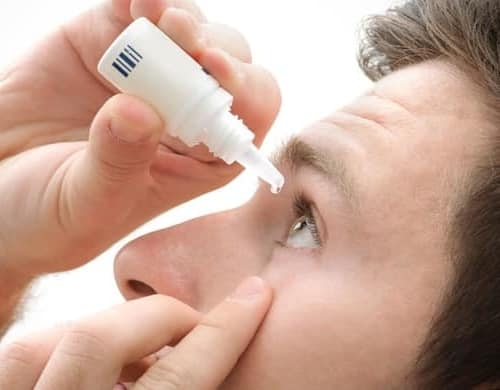 ICL surgery is a popular choice for people who are not eligible for LASIK surgery. It is a safe and effective procedure that can help you get rid of your glasses or contact lenses. The cost of ICL surgery at Eyemantra ranges from Rs. 40,000 to Rs. 50,000. The surgery is a bit more expensive than LASIK but it is worth it if you consider the long-term benefits.
Procedure
Recovery Time
Risks (Dislocation
/ flap tearing)
Suitability
(High power
/ thin cornea)
Key Benefit
Price/Eye (₹)
Standard LASIK In Delhi
30 days
High
Basic standard surgery for specs removal
12,000
C LASIK In Delhi
15 days
High
Customized to cornea
16,000
Contoura In Delhi
3 days
Low
Corneal polishing and aberration removal for super vision.
25,000
TransPRK In Delhi
3 days
Low
One step procedure: Bladeless, Flapless, Touchless, and Safest
32,000
Femto LASIK In Delhi
3 days
High
Laser used to create flap
40,000
ICL Surgery In Delhi
3 days
Medium
Eye lens replaced with a new lens
40,000
Smart Surf LASIK In Delhi
3 days
Lowest
5D Eye tracking with aberration removal | Max tissue saving
45,000
SMILE In Delhi
7 days
Low
Laser used to extract eye tissue for vision correction
80,000
Known for their exceptional services, the L.V. Prasad Eye Institute in Hyderabad and Sankara Nethralaya in Chennai provide advanced ICL surgery alongside AIIMS and Eye Mantra in India.
At our facility, we employ cutting-edge technology and equipment to provide comprehensive eye care. We are dedicated to providing patients with the highest quality of LASIK, SMILE, Contura and ICL treatments at a reasonable cost so they can enhance their vision as well as their lives.
If you're looking into ICL eye surgery, schedule an appointment with us and let our specialists evaluate your individual case. We will gladly provide you with the best care plan so that you can experience superior vision!
Top ICL Surgeons in Delhi
If you are curious about the most delicate of eye surgeries, Eyemantra should be your first choice. Our surgeons have a wealth of experience in performing successful procedures and they continue to set standards across the country. At Eyemantra, we take great pride in providing our patients with only the best care – no matter what kind of surgery is required! Rest assured that you will receive unparalleled attention and skill at all times when trusting us for your eye treatment needs.