We believe that everyone has the right to see things clearly. That is why we have chosen to devote our life to offering people with the finest eye doctors available.
Book Appointment or Video Consultation online with top eye doctors
Photorefractive keratectomy (PRK) is a refractive treatment that uses lasers to reshape your eyes, ultimately restoring your clear vision. When light rays are unable to reach the back of the eye correctly due to uneven shaping, it leads to blurred or distorted images. Consequently, PRK assists in correcting this condition by reconfiguring the curvature of your lens! This laser surgery has proven exceedingly successful and may even eliminate the need for wearing glasses or contact lenses altogether; however, occasionally you might find them necessary during nighttime activities such as driving and reading.
PRK is an outpatient procedure that can be completed in a few minutes, though the overall process—including preparation and recovery time—may take several hours. Afterward, you are free to go home on the same day of your surgery!
To perform PRK, the outer layer of the cornea needs to be removed first. This can be achieved with a microkeratome or femtosecond laser device. After that's done, an excimer laser is employed to reshape it according to your eyeglass prescription; finally, a contact lens and bandage act as protective measures for healing until you're ready for follow-up care.
The PRK procedure can be done on one eye or both eyes at once, normally taking less than half an hour. Following the treatment, recuperation typically takes a few days to up to seven days and some slight pain and soreness near the operated area is expected immediately after it's finished. Fortunately, such symptoms tend to disappear over time within just a couple of days!
PRK surgery involves permanently changing the shape of your eye's cornea, which is the clear, dome-shaped surface that covers the front of your eye.
Some of the advantages of PRK eye surgery are:
For those with thin corneas or other eye ailments, PRK is a much safer alternative to LASIK.
Athletes, military personnel, and other people who may be exposed to eye injuries can benefit greatly from this choice due to the absence of a flap of tissue that is formed.
PRK may provide a quicker recovery time than LASIK, and you will likely experience fewer discomforts during the healing period.
No risk of flap complications with PRK
Better quality vision as compared to LASIK
Reduced risk of serious complications, such as flap dislocation.
Keep in mind that each technique has advantages and disadvantages. An ophthalmologist must examine a patient to determine which treatment is best for him or her.
| | PRK / LASEK | Femto-LASIK | ReLEx SMILE |
| --- | --- | --- | --- |
| In use for | 30 Years | 10 Years | 5 Years |
| Recovery of eyesight | 7 days | 24 hours | 24 hours |
| Full stabilization of eyesight | 3 months | 6 weeks | 6 weeks |
| Side Effects after treatment | Irritation lasting 3 days, Occasional pain possible. | Irritation lasting 24 hours | Irritation lasting 6 hours |
| Risk of dislocation, tearing, or loss of corneal flap | No | Yes | No |
| Dryness of the eye after treatment | Yes. Temporary | Yes. Permanent in rare cases | No |
| Re-treatment Rate | 4% | 7% | 1% |
There are certain side effects that people may experience after LASIK surgery. These are usually temporary. They include: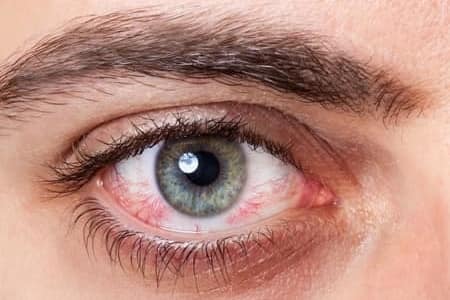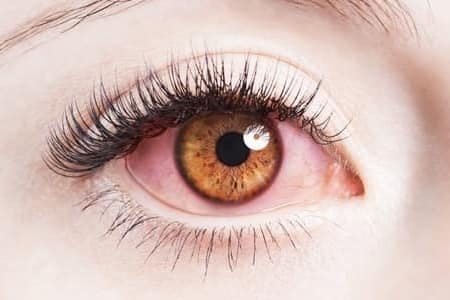 After your PRK surgery, you will need to take care of your eyes to ensure a successful recovery.
Here are some aftercare tips:
To keep your eyes hydrated and free of irritation, use the artificial tears or ointment prescribed to you by a doctor.
Refrain from rubbing your eyes for four weeks following surgery, as it can be detrimental to successful results. 
Shield your eyes from harsh sunlight and blustery winds with sunglasses when you step out. Not only are they stylish, but polarized lenses will also offer superior protection for your peepers.
After surgery, it is best to abstain from activities that will spike your heart rate or cause you to perspire for a period of four weeks. This includes exercise routines, hot tubs and saunas – all should be avoided at this time.
To aid in the healing process, be sure to utilize eye drops as directed by your doctor.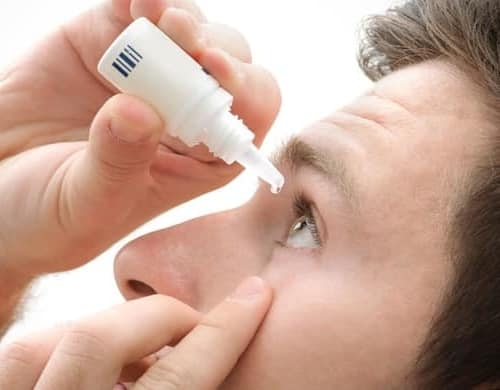 The cost of PRK surgery with Eyemantra is very affordable. We offer a variety of payment options to make the surgery as affordable as possible for our patients. There are a number of financing options available for those who qualify. We also accept major credit cards and offer a variety of discounts for those who pay cash up front.
Procedure
Recovery Time
Risks (Dislocation
/ flap tearing)
Suitability
(High power
/ thin cornea)
Key Benefit
Price/Eye (₹)
Standard LASIK In Delhi
30 days
High
Basic standard surgery for specs removal
12,000
C LASIK In Delhi
15 days
High
Customized to cornea
16,000
Contoura In Delhi
3 days
Low
Corneal polishing and aberration removal for super vision.
25,000
TransPRK In Delhi
3 days
Low
One step procedure: Bladeless, Flapless, Touchless, and Safest
32,000
Femto LASIK In Delhi
3 days
High
Laser used to create flap
40,000
ICL Surgery In Delhi
3 days
Medium
Eye lens replaced with a new lens
40,000
Smart Surf LASIK In Delhi
3 days
Lowest
5D Eye tracking with aberration removal | Max tissue saving
45,000
SMILE In Delhi
7 days
Low
Laser used to extract eye tissue for vision correction
80,000
If you're seeking the best LASIK Laser eye surgery, India is home to a few of the world's finest eye care hospitals. The renowned LV Prasad Eye Institute in Hyderabad and Sankara Nethralaya in Chennai are two prime examples, while Delhi sports an array of remarkable centers such as AIIMS and Eye Mantra.
We are devoted to delivering low-cost, high-quality eye surgery services that help our patients enhance their vision and overall quality of life. We leverage the most state-of-the art equipment and technology to offer full eye care for LASIK, SMILE, Contura, and ICL customers. With us you can trust that your eyesight will be in good hands!
Are you considering LASIK eye surgery? We are here to answer any and all of your questions! Schedule an appointment with us today, so that we can examine your individual situation and determine the best treatment for you. Our team is thrilled to help you reach optimal vision health!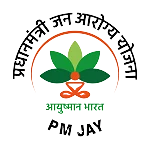 Top PRK Surgeons in Delhi
We have the most experienced and skilled surgeons in the field, and our state-of-the-art facilities are equipped with the latest technology. This allows us to provide you with the best possible care and results.