We believe that everyone has the right to see things clearly. That is why we have chosen to devote our life to offering people with the finest eye doctors available.
In the early 1990s, surgeons discovered a revolutionary way to make a corneal flap for LASIK – with Femto laser technology. This provides faster healing times since no stitches are required and the flap can be replaced in one piece afterward. Since then, this cutting-edge procedure has revolutionized how eye surgery is performed!
In-situ keratomileusis (LASIK), a laser eye surgery, utilizes the Femtosecond (Femto) laser to reshape the cornea and address various visual issues. Other refractory operations offer similar benefits as well. This outpatient procedure is complete within an afternoon in most cases, so you can return home without having to stay overnight at a hospital!
The femtosecond laser is incredibly precise, using ultra-short pulses of energy to make a sharp cut without damaging nearby tissue. This results in an improved flap with less risk of common side effects like glare and halos after the surgery.
Book Appointment or Video Consultation online with top eye doctors
To ensure your eyes remain open, a numbing drop is administered and an eye speculum will be positioned. To further stabilize the cornea and flatten it for precision during surgery, a suction ring with gentle traction is carefully placed over the pupil followed by a glass lens.
After your eye surgeon has focused the laser on the surgical area, they will begin treatment. The laser is used to create a corneal flap and suction that follows after its pulses. The flap is carefully peeled back revealing the reshapable cornea which then receives ultraviolet radiation from an excimer laser in order to treat your condition – resulting in ticking or burning smells during this stage of the procedure.
Femto LASIK is a remarkable procedure that doesn't require sutures for the flap to heal in place, as it will be reattached after reshaping. The whole process, including eye drops and applying makeup under your eyes, should take no longer than 30 minutes per eye. To ensure safety afterward, make sure you have someone drive you home!
LASIK is a relatively safe surgical procedure with few adverse effects and little pain afterward. Our laser specs removals have helped people abandon their glasses for good.
Some of the advantages of Femto Lasik eye surgery are:
By utilizing flaps, the possibility of buttonholes, incomplete or incorrect cuts becomes drastically reduced.
If desired, the cutting operation can be paused, amended and resumed whenever necessary.
After age 40, the elimination of recurrent issues with epithelial tissue in flaps shaped using manual methods is possible.
Despite their smaller size, ultrasonic cutting ensures a larger surface area to be treated than mechanical cutting methods, thereby reducing the potential for side effects.
Significantly reducing the chance of inflammation and infection.
By utilizing this product, the danger of flaps folding and shifting is significantly diminished.
A more consistent result with a small number of re-do's
Keep in mind that each technique has advantages and disadvantages. An ophthalmologist must examine a patient to determine which treatment is best for him or her.
| | PRK / LASEK | Femto-LASIK | ReLEx SMILE |
| --- | --- | --- | --- |
| In use for | 30 Years | 10 Years | 5 Years |
| Recovery of eyesight | 7 days | 24 hours | 24 hours |
| Full stabilization of eyesight | 3 months | 6 weeks | 6 weeks |
| Side Effects after treatment | Irritation lasting 3 days, Occasional pain possible. | Irritation lasting 24 hours | Irritation lasting 6 hours |
| Risk of dislocation, tearing, or loss of corneal flap | No | Yes | No |
| Dryness of the eye after treatment | Yes. Temporary | Yes. Permanent in rare cases | No |
| Re-treatment Rate | 4% | 7% | 1% |
There are certain side effects that people may experience after LASIK surgery. These are usually temporary. They include: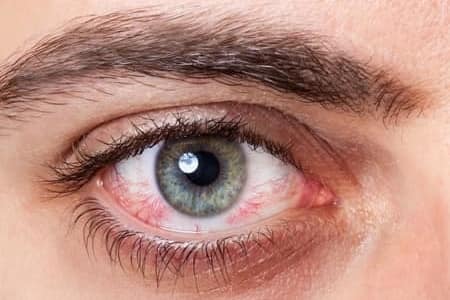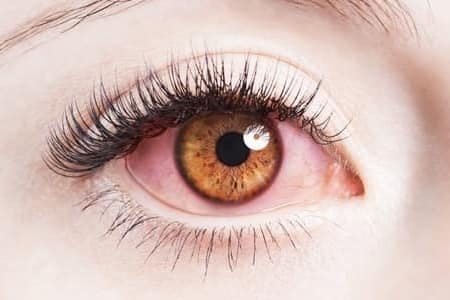 After having a LASIK procedure, most individuals will no longer need glasses to see clearly. Nonetheless, it is still recommended that one waits at least six months before considering any further correction treatments as corneal stability and healing can take some time to complete. Any additional corrections must only be undertaken once the eye has had adequate time for natural stabilization processes prior to surgery or treatment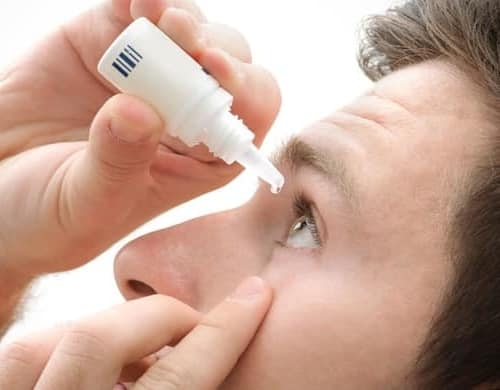 Some of the aftercare tips for Femto Lasik eye surgery are:
Immediately after your surgery, allow yourself some important rest for a few hours.
Obey your healthcare provider's instructions precisely when taking medication.
Refrain from rubbing your eyes for the best results.
It is essential to wear eye protectors at all times for optimum safety.
Shield your eyes and enhance your vision with a pair of dark glasses or sunglasses.
Prefer taking a bath to a shower.
It is highly recommended to avoid driving.
To prevent any potential harm, be sure to stay away from activities that could lead to injury.
LASIK surgery is a widely sought-after procedure in India that eliminates the need for glasses or contact lenses. Its cost largely depends on two primary factors: The type of technique used and the intensity of your vision problem. Thanks to this groundbreaking operation, you can now discard those pesky spectacles or contacts!
The Eye Mantra Hospital has earned a renowned reputation for being one of the premier and most trusted eye hospitals in India. For those looking to save money, Femto LASIK surgery is available at incredibly reasonable cost–the average price ranging from only Rs. 40,000 – 50,000! Though you may think this an expensive fee at first glance, investing in such a procedure can provide lifelong rewards; no more glasses or contacts means less hassle and significant savings over time!
Procedure
Recovery Time
Risks (Dislocation
/ flap tearing)
Suitability
(High power
/ thin cornea)
Key Benefit
Price/Eye (₹)
Standard LASIK In Delhi
30 days
High
Basic standard surgery for specs removal
12,000
C LASIK In Delhi
15 days
High
Customized to cornea
16,000
Contoura In Delhi
3 days
Low
Corneal polishing and aberration removal for super vision.
25,000
TransPRK In Delhi
3 days
Low
One step procedure: Bladeless, Flapless, Touchless, and Safest
32,000
Femto LASIK In Delhi
3 days
High
Laser used to create flap
40,000
ICL Surgery In Delhi
3 days
Medium
Eye lens replaced with a new lens
40,000
Smart Surf LASIK In Delhi
3 days
Lowest
5D Eye tracking with aberration removal | Max tissue saving
45,000
SMILE In Delhi
7 days
Low
Laser used to extract eye tissue for vision correction
80,000
If you're planning on getting LASIK surgery, there are many renowned eye hospitals that can provide the service. In India, some of these include AIIMS and Eye Mantra in Delhi; Sankara Nethralaya in Chennai; and L.V Prasad Eye Institute in Hyderabad – all world-class facilities offering excellent care!
Our clinic provides comprehensive eye care utilizing the most advanced technology and machinery for LASIK, SMILE, Contura, and ICL treatments. Our mission is to provide our clients with a combination of low-cost high-quality services that improve their vision and overall well-being. We are dedicated to giving you the best results so you can experience life more clearly!
Considering LASIK surgery? Schedule a consultation with us now to evaluate your individual situation and recommend the best care. We will help you get those crystal-clear vision you've been dreaming of!
Top LASIK Surgeons in Delhi
We have the most experienced and skilled surgeons in the field, and our state-of-the-art facilities are equipped with the latest technology. This allows us to provide you with the best possible care and results.